Cupcake Birthday 3D Pop Up Card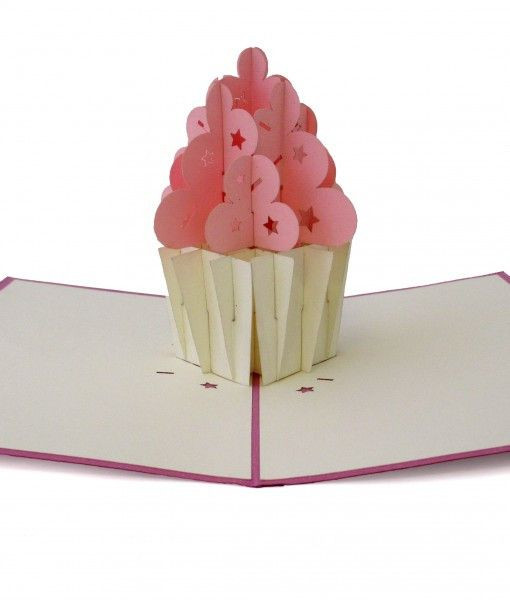 Cupcake Birthday 3D Pop Up Card
This adorable pink card proclaims Happy Birthday right below a delicious cupcake on the cover. Open it to find a 3D birthday cupcake topped with lovely pink frosting.
Inspiration
When we think of birthdays, we think of cake. We always want that beautiful cake to last much longer than our taste buds do, so we put this little cupcake inside of a card so that it can remind us of that great birthday long after the real cake is gone.
What to write
Share a cupcake birthday pop up card with your favorite daughter, niece, or friend on their birthday. Everyone loves a birthday cupcake!
Size:
The Cupcake Birthday Pop Up Card is 5 inches wide by 7 inches tall.